Click Our Guides Below for Help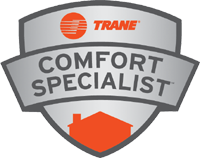 Utica, MI - Furnace & Air Conditioning Service, Repair & Maintenance Contractor
Comfort Temp Heating & Cooling serves Utica's Heating and Cooling needs!
Please call us today at (586) 677-7766 to consult with our home comfort specialist.
We offer the following in Utica, MI
About Utica, MI - Happy to be your hometown Heating & Air Conditioning Contractor!
Utica, MI Choose Us For Your Heat Pump Needs
Wouldn't it be nice if a single climate control system could both heat and cool your home, depending on the weather? A heat pump can do just that while also working with a backup heating source for the coldest days. If you are interested in a heat pump for your home, there are several factors to consider before you make your purchase. Contact Comfort Temp Heating & Cooling today for their expertise in choosing the correct heat pump for your home.
Do You Know What to Look For In An Air Conditioner - Contact Comfort Temp Heating & Cooling
If you are looking for a quiet air conditioning unit, you will need to evaluate the decibel (dB) rating of each appliance. Quieter AC systems will have lower decibel ratings, with the 50-60 dB range being the quietest option currently on the market. A 50 dB unit will be about as loud as a quiet conversation at home, while a 60 dB unit will be like a conversation at a restaurant.
Comfort Temp Heating & Cooling Is Available To Discuss Your Package AC Or Heating Needs
Packaged units offer all-in-one heating and cooling in a single, easy-to-install unit. Best suited for milder climate zones, these systems are manufactured by a variety of HVAC industry leaders. Whether you are looking for heat pump or air conditioner-only systems or need a dual fuel hybrid model, there is a packaged unit out there for you. Contact Comfort Temp Heating & Cooling for assistance in choosing the right package for your needs.