Click Our Guides Below for Help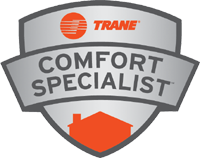 Fraser, MI - Furnace & Air Conditioning Service, Repair & Maintenance Contractor
Comfort Temp Heating & Cooling serves Fraser's Heating and Cooling needs!
Please call us today at (586) 677-7766 to consult with our home comfort specialist.
We offer the following in Fraser, MI
About Fraser, MI - Happy to be your hometown Heating & Air Conditioning Contractor!
Your Local Heating Contractor In Fraser, MI
Today's new, high-efficiency gas furnaces can lead to dramatic savings in operating costs over a ten-year-old system. Composed of four main components – gas control valves, burners, heat exchanger, and the blower motor – a new gas furnace can improve your overall comfort level while keeping money in your pocket. The minimum AFUE rating for gas furnaces in the U.S. is 80%. However, older units may have ratings of 65% or even lower. An upgrade to a new gas furnace can significantly reduce your energy bills.
Comfort Temp Heating & Cooling - We Are Here For Your Cooling Needs
The right air conditioning unit for your home is a decision that should take several factors into consideration. With energy efficiency more important than ever, it is a good idea to select a system with a high Seasonal Energy Efficiency Rating (SEER). Variable speed operation also plays a role in energy efficiency, and environmental-conscious consumers will want to look for systems that use refrigerants like R-410A. Selecting an air conditioning system that incorporates all these elements is a decision that will pay off when you receive your monthly electric bills. Comfort Temp Heating & Cooling can help you make the right decision for your home.
Your Local Contractor For Residential Air Quality Options In Fraser, MI
An air purifier is an innovative system that treats air as it moves through your home cooling and heating system. Using a specialized filtration system, an air purifier will remove a variety of contaminants before they circulate throughout your home, including animal dander, dust, mold, pollen, bacteria, and other pollutants. Whether you suffer from asthma and allergies or want your family to breathe the cleanest air possible, an air purifier may be right for your home. Contact us today to talk about air purification.