Click Our Guides Below for Help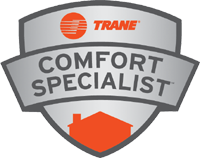 Troy, MI - Furnace & Air Conditioning Service, Repair & Maintenance Contractor
Comfort Temp Heating & Cooling serves Troy's Heating and Cooling needs!
Please call us today at (586) 677-7766 to consult with our home comfort specialist.
We offer the following in Troy, MI
About Troy, MI - Happy to be your hometown Heating & Air Conditioning Contractor!
Troy, MI - Choose Us For Your Heating Needs
If you need a new home heating system that will keep your space comfortable while reducing your energy bills, an efficient gas furnace may be the answer. We offer many furnaces with multi-speed and variable features. This can enhance your indoor comfort by slowly adjusting blower settings rather than constantly running at full speed. Contact Comfort Temp Heating & Cooling today to discuss your options. We have plenty of Energy Star models that are rebate-eligible, which can lead to even further savings.
Comfort Temp Heating & Cooling Your Reliable Source For Air Conditioners -New-Repaired-Installed
It is advisable to purchase a replacement if the cost of repairs approaches 30 percent of the value of your cooling system. Comfort Temp Heating & Cooling can assist you in your decision to repair or replace your existing unit. With new more efficient units, you may find it more cost-effective to replace your old unit not only due to repair costs but also in long-term energy savings and home comfort.
Need To Heat Or Cool One Room - Call Comfort Temp Heating & Cooling
If only certain rooms in your home need cooling and heating, a ductless mini-split air conditioner or heat pump can provide an affordable and flexible solution. These compact systems offer zoning flexibility, allowing you to make individual rooms and spaces in your home more comfortable. Contact Comfort Temp Heating & Cooling today to discuss your home's heating and cooling needs. We can help you decide if a ductless mini-split system is right for your home.