Click Our Guides Below for Help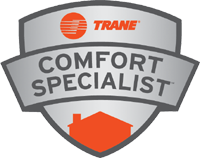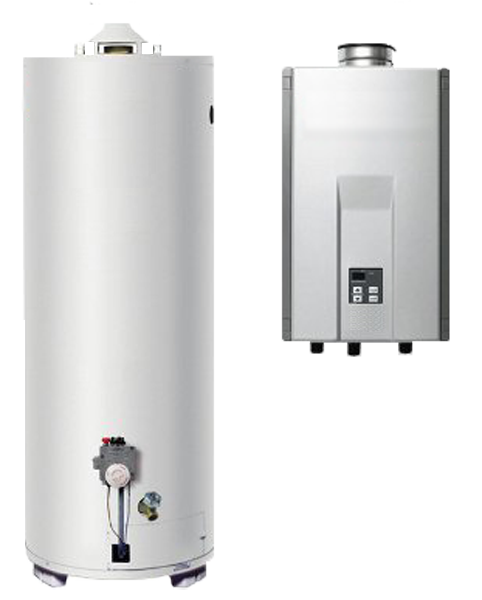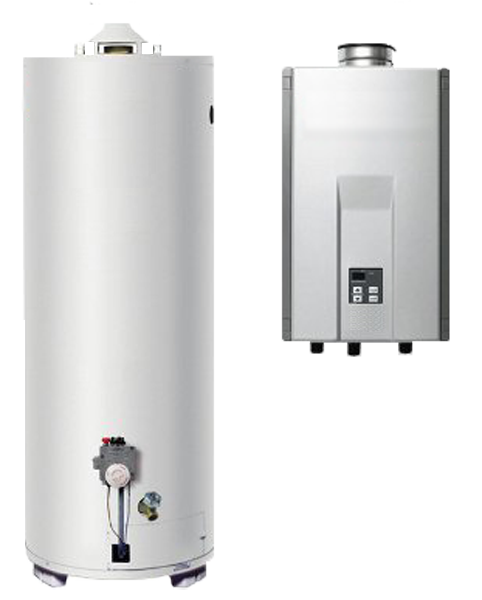 After heating and cooling, water heating is typically the largest energy user in the home because it is necessary for so many domestic activities. The capacity of a water heater is an important consideration. The water heater should provide enough hot water at the busiest time of the day. Whether you need high water delivery or low energy costs—or both, we have your next water heater. We will work with you to determine the best solution for your home whether it's a high-efficiency tankless water heaters or tank water heaters. We offer a wide variety of electric, gas tank and tankless water heaters.
Tank Water Heaters
Typically installed in the garage, basement or attic, tank-type water heaters use propane, natural gas or electricity to produce a large volume of dependable, low-cost hot water. Residential tank-type water heaters typically store between 20 and 80 gallons of hot water, usually at the factory setting of 120°F. The temperature can be adjusted up or down by a control on the unit. If there is high demand over a short period—a family taking back-to-back showers in the morning or a vacation home packed with guests—the hot water can run out. When it does, you have to wait for the water to get hot again. Though they are well-insulated, to compensate for standby heat loss, tank-type water heaters heat water even when not in use.
Many homeowners complain that it takes a long time to get hot water. That's caused by the hot water between the water heater and the faucet going cold. You have to get that water, which can be up to two gallons out before hot water starts flowing. To solve that, you can install a tankless water heater with a built-in or accessory recirculation pump, which circulates hot water through your pipes so it's ready when you need it.
Tankless Water Heaters
Tankless water heaters are more energy efficient than conventional tank-type water heaters because they provide hot water on demand at the precise temperature needed, so there is no storage and therefore no need to expend energy heating that stored water. About the size of a medicine cabinet, these space-saving, compact models can easily be wall-mounted indoors and even outdoors, depending on the climate.
Frequently Asked Questions